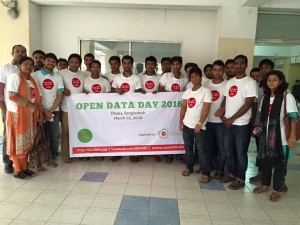 Like many countries across the globe, International Open Data Day 2016 was also observed in Bangladesh on Saturday. With an initiative from Open Knowledge Bangladesh, the day was observed at a special event in the city. As a part of this initiative, the event was held by Bangladesh Open Source Network (BdOSN) office in Dhaka, which included discussions amongst the present audience.
Firoz Chowdhury, Faculty of State University of Bangladesh and Editor of Campus2Career24.com, and Nurunnaby Chowdhury (Hasive), Ambassador, Open Knowledge Bangladesh, discussed various topics and issues of Open Data. These included talks on what Open Data is, how it works, where Bangladesh fits in, etc.  Aside from this, those interested to work with open data were introduced to various tools of Open Knowledge.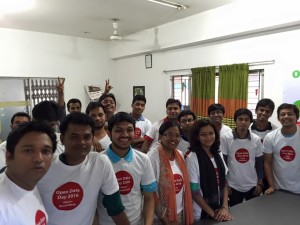 Nurunnaby Chowdhury (Hasive) said "Several counties across the globe are observing the open data day this year. To spread the word in Bangladesh, we are observing this day and speaking on different topics relating to it."
Kabbo Ahmed, CEO of Power Station, Baizid Bhuiyan Juwel, Coordinator of Bangladesh Mathematical Olympiad Committee, Abu Sayed, President of Mukto Ashor, Badol Khan, Organizing Secretary of Bangladesh ICT Journalist Forum, Q S A Nayan, Director of Active Access, Sabrina Akter, Executive of Open Communication, Promi Nahid, Treasurer of Bangladesh Open Source Network, Titash Ahmed, Ambassador of Google Developer Group Bangla, Motiur Rahman, Campus Ambassador of GDG Bangla also spoke at the event, among others.
In this event Nurunnaby Chowdhury (Hasive) discuss about open data. Also arrange a small hackathon and try to show few open data activities to all participant. Before end the program cut a cake and celebrate the day.